I thought I would take a moment out of my organizing rampage to post a little about myself and my family. Of course I have a little profile that gives a small description of my life, but what can I say, I want to show off my kiddos and hubby =)
I think the first thing that comes out of everyone's mouth when they first meet myself and my family is "You're so young!" Yes, it's true, I am young. I just turned 23 at the end of August. My husband is also young. He will be turning 24 at the beginning of December. We began our adult lives at a very young age and we wouldnt have it any other way. I think we are the happiest we have ever been.
David....Husband, Father, and Soldier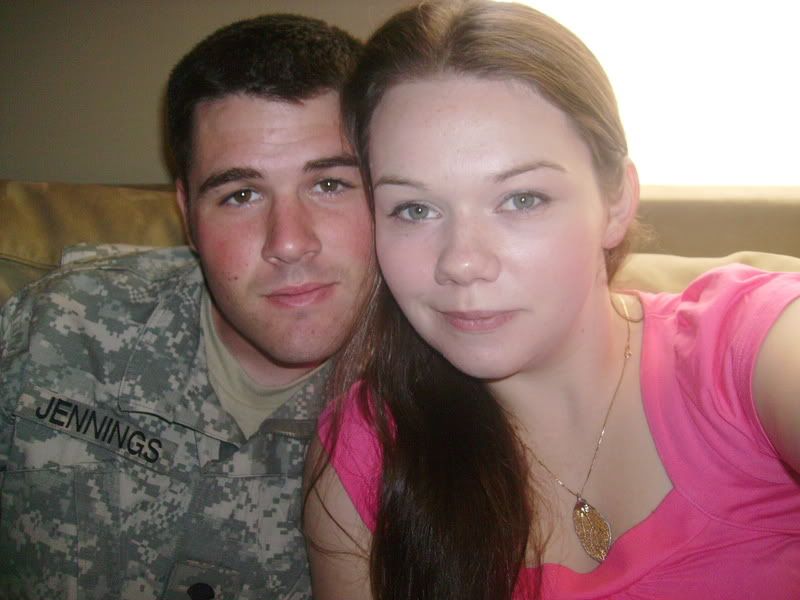 David and I met in February 2003. At the time we were both high school seniors but we attended differnt schools. A co-worked of mine at the time introduced us and it was love at first sight. A month after we met David finally got up the nerve to ask me out on our first date, Putt-Putt golf. I'll never forget that night for as long as I live. We had our 1st kiss that night and I remember feeling something different than I had ever felt with anyone else. It was magical. From that day on we were always together. On August 27th, 2003 David left for Basic Trainning for the US Army and I left for college. The 3 months we spent away from eachother made us realize just how much we ment to one another and we decided to get married. On February 13,2004 we said "I do" at a local court house in Augusta GA. I was 18 at the time and he was 19. Two months later we found out that we were expecting our first child. We also found out that in June David would be deploying to Korea for a year.
Emma Catharine....The 1st born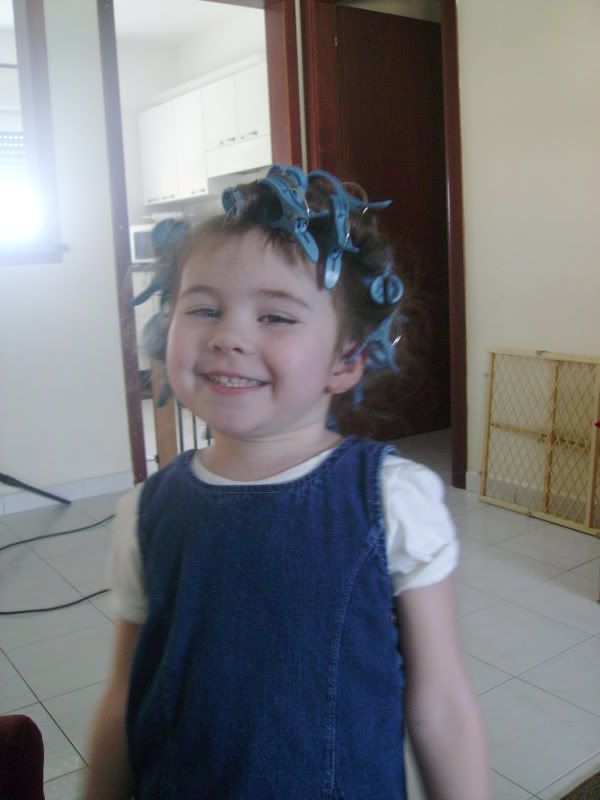 Emma was born on November 30,2004. After being pregnant for 41 weeks I was ready for her to finally come out, but she was stubborn and I ended up being induced. After 12 hours of labor and a forcept delivery because she was stuck on my hip bones, she finally made her arrival into this world. Emmas is strong willed, stubborn, hard headed, but VERY loving and caring. Shes laid back but at the same time shes into EVERYTHING. She has always had a very distinct personality and can sometimes drive me crazy, but I wouldnt change one thing about her. She will always be my baby even though shes mommy's "big girl" now.
Lindsey Catharine....Our 2nd
Lindsey was concieved the night David got home from a 4 month deployment to the Dominican Republic. My pregnancy with her was the most uneventful easy wonderful pregnancy I think I could have had. It was wonderful. However, 20 weeks into the pregnancy, David ended up being deployed to Kuwait for 15 months. Lindsey didnt want to come out either. At 39 weeks after being 5cm diolated for a month and with David home for his 2 weeks of R&R my doctor finally induced me. My labor started at 10:30 on March 6, 2007 and at 1:14pm after 2 hours and 45 minutes of labor and 3 pushes Lindsey was born. From day one Lindsey has been a very clingy child. She always wants to be held and cuddled. She wants to know and learn about things but is to shy and afraid to go off on her own. Since David was in Kuwait from the time she was 2 weeks until she was 11 months old she is definatly a mommys girl. If I leave her side the world might as well crumble. She loves everyone, even if shes too shy to show it. Her and Emma are like night and day. It should be interesting to see how they are when they get older.
Baby Girl #3....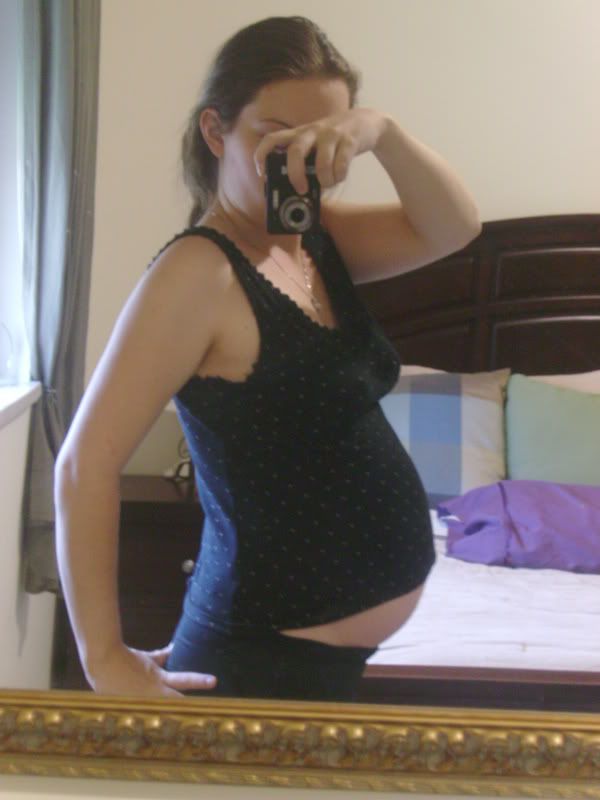 Since this little one isnt here yet I dont know what to really say about her. My current due date is January 3rd. Since we are on no time restrictions because David isnt going to be deployed at that time, I am hoping to go into labor without being induced. I also hope to have a natural birth. Since my last labor was less than 3 hours I think I can do it. I'm extreemly excited and am actually looking forward to labor this time around. Since we are living in Italy right now she will actually be a dual citizen of the US and Italy. How cool is that? I also think she is going to be a soccer star. She has been kicking and rolling a making sure that I know shes in there since I was 14 weeks pregnant. Im currently 27 weeks prego. Only 13 more weeks left. Hopefully we'll have a name picked out by the time she gets here.
Well thats my family that I am so proud of. They are my world.