I was watching some early morning TV today and they were talking about jealousy. So I started to think what really fules me to get and stay organized. If you ask my girl friend she would say that I OCD and need to be on meds to control my "need to have everything organized" ways. I don't think that is the case. Of course it might be, but I dont think Im that bad. I think that there are a few differnt reason why I am becoming SO organized, and im actually staying organized.
First I'm pregnant....I'm nesting. Of course Ive been nesting since the first day I found out I was pregnant, but I did this with my other pregnancies also. It's like as soon as I find out I'm expecting I know that I'm going to have to become more organized. Adding another child to a family is a very chaotic time. The more organized you are during this time the smoother things will run and the easier the transition will be.
Second, I grew up in a family where my parents and most of my extended family were and still are pack rats. We always had stuff everywhere!! I would have to move piles of clothes, dirty and clean, off the sofa just to sit down. I would have to move stacks of bills and junk mail off the desk in order to use the computer. There was always a full stack of dirty dishes in the sink and never clean dishes in the cabinets. My parents collected antiques furniture and art. If there was a space somewhere to put something they would make sure something was there. It drove me crazy. Since I've become an adult with a family and home of my own, I promised myself that I would never allow myslef to become dirty or cluttered. I dont want my children to be embarassed to invite their friends over one day.
Third, and I just realized this today, I am SO jealous of people whos homes are perfect. You all know who I'm talking about. People whos homes look like this....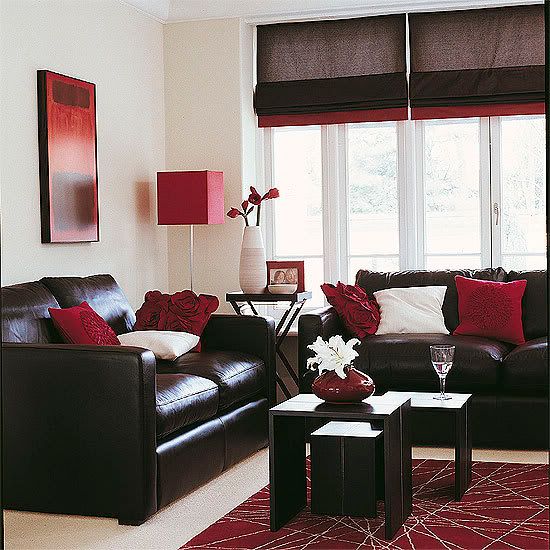 I dream of the day where my house will not only be completely organized but also beautifully decorated. Maybe when we move back to the states. The kids will be a little older, hubby will have a better paying job, and we'll be able to decorate any way we want to again. Right now we are so limited due to the fact that we are not allowed to paint. Hubby and I are about to say "screw it" and paint away. So we'll have to pay about $800 to have the place repainted by a pro before we leave.....it might be worth it to have our house feel like home for the next 4 years.
Right now between the white walls, white tile floors, white cabinets, toys and dirt that the kids bring in, this house feels so gross and messy. I think it make me even more jealous of thoes perfect homes. It makes me want to organize and reorganize until everything is perfect.
I think the last reason why I have become so organized is that it is just easier. I can find things when I need them, I know when I have an appointment or playdate, and Im not rebuying things I already have but that I cant find. Ah yes, live running smoothly. It also saves money. for instance, when I go grochery shopping I have a list of things I know I need for the next 2 weeks. I make a menu plan for 2 weeks, then I go and look at what I already have and then write down the things I will need. On average I spend about $120 every 15 days on grocheries for a family of 4 (including diapers and wipes). The most I have spent is about $180 and thats only because I also bought laundry soap, dish soap, toliet paper, paper towels, shampoo, and some cleaning products. I usually only do this about once every 4-6 months.
Being organized just saves you time energy and money. It makes your house look nice, makes things easier to find, and gives you time to relax. Honestly why wouldnt anyone want to be clean and organized? I just dont know.