Well...I didnt make any major changes. There are acouple reasons for my lack of change making. 1. my laundry room was pretty clean and organized before I started the round-up. There were just a few problem areas that I needed to address
2. Im like a billion weeks pregnant now and have been having some issues with high BP so I have been told to take it easy.I've also started having contractions! It's exciting but little miss Brittany needs to stay in there at least 2 more weeks.
3. Hubby came home from his deployment to Spain. Ive been trying to keep the rest of the house clean now since he gotten home and it's hard work. Men are so messy. He really is like a big kid and definatly contributes to the messes the girls make on a daily basis.
Last but not least....
4. With the recent hollidays it just hasnt been a priority. Not to mention we've had like a ton of B-Day parties to go to recently and I had my baby shower. Life has just been chaotic to say the least.
ok...so i posted before pics a few post ago...but heres a little recap...
BEFORE:
It wasnt that bad to begin with....
AFTER: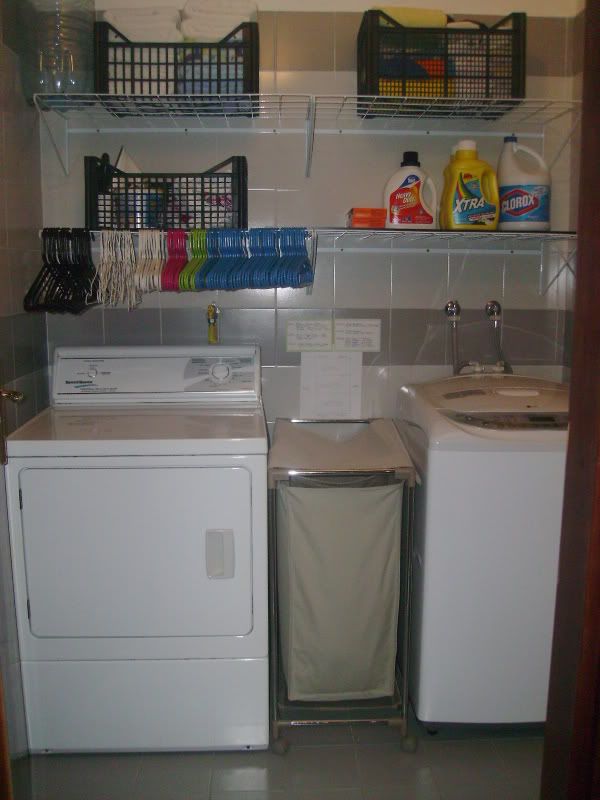 I made a diaogram of the laundry sorter for my hubby....I also put what is considered darks light and whites. Its idiot proof. I also put a chart up of which hangers go to which kid. The new baby will have a differnt color hanger for each size of clothes....0-3months pink....3-6 months white....6-9 months blue and 9+ months green.....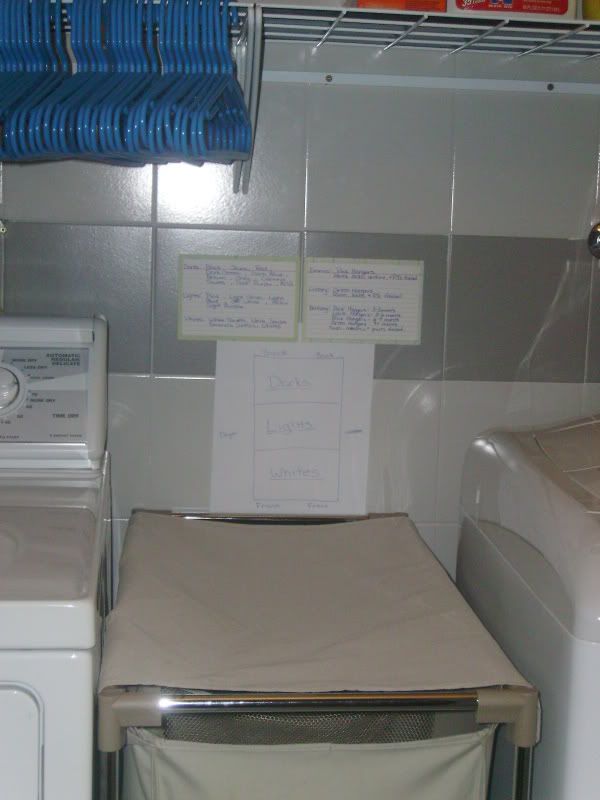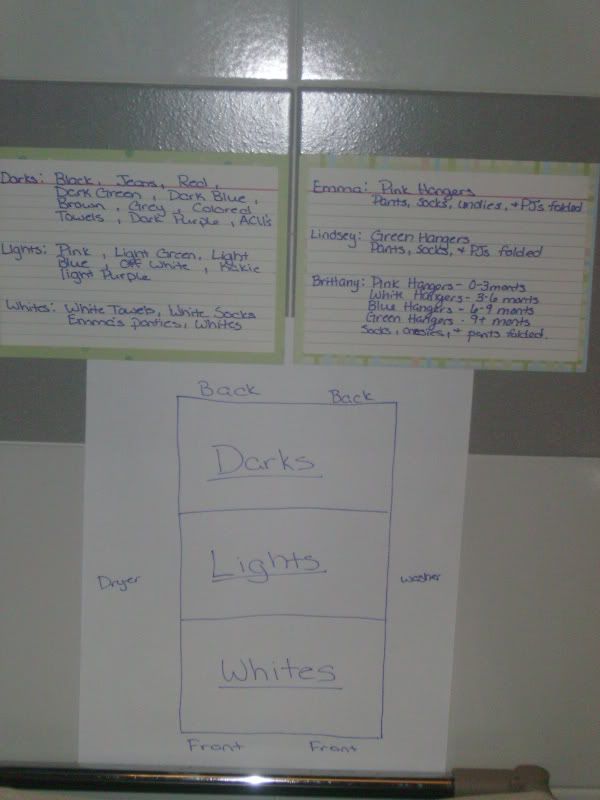 I ended up moving one of the crates I had on the top shelf and making it my "soak" basket and made sure toput the oxy clean tup in there along with my iron.... I also moved the change bottle up to the top shelf....this way little hands cant get it anymore....and moved the hangers from the middle all the way to the left.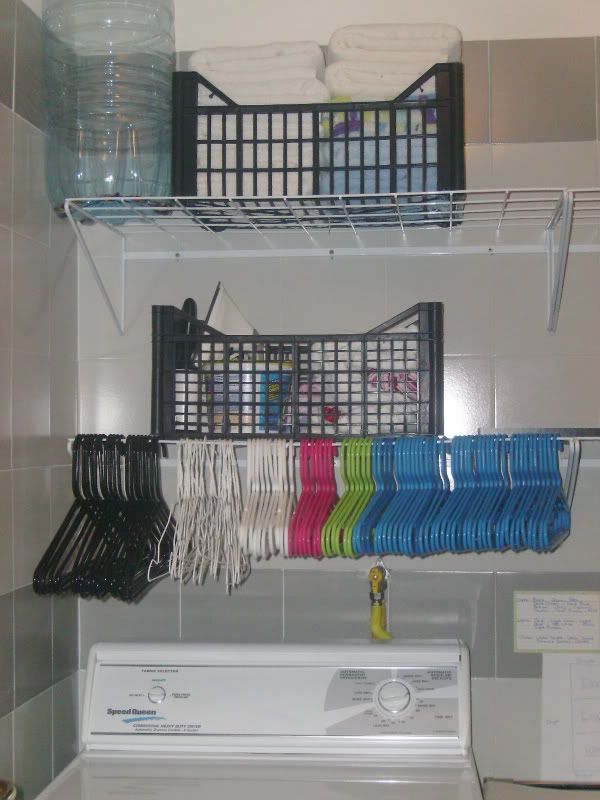 no big differnce over the washer.....I still would like to get some greenery to put in the middle on the top shelf and a small radio for the middle bottom shelf. I also want to try and figure out how to cover the crates to add some color and hide whats inside.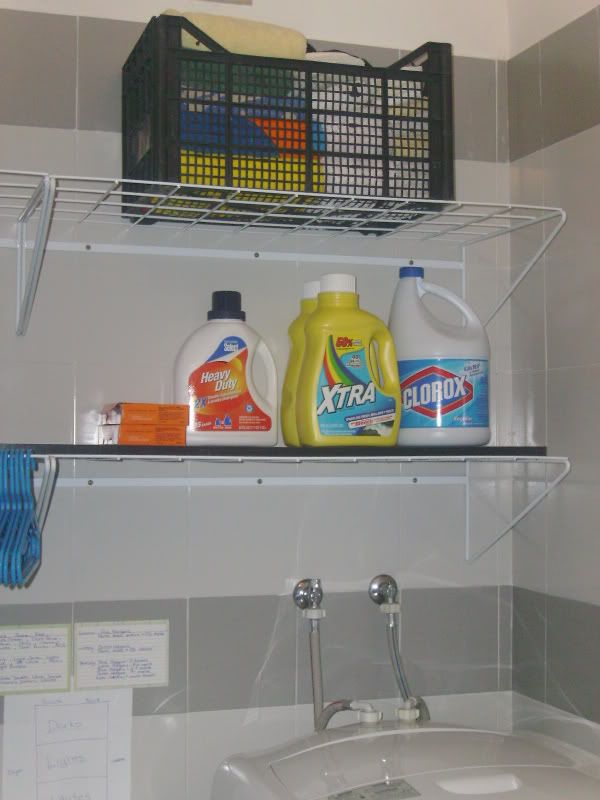 Well thats all....I wish I had more change, but sadly thats all ive been able to do in the past month.