Here is another Monthly Round-Up from the
Organizing Junkie
. Oh how I love these things....It gives me a little push in the right direction.....

This month we will tackle the Laundry room.....oooooo.....ahhhh......
Now my laundry room is pretty small so for the most part I try to keep it very clean and organized. It just makes things easier for me. Right now its kind of, um....dirty...bascially because I have a pile of clothes that needs to soak in some Oxy Clean for a day. That will be one thing I'm going to tackle. Where to put the Clothes that need to be soaked. I usually just put them on top of the dryer until I get a large enough pile to soak in the washer, but it looks really cluttered that way so im gonna need to figure out where to put these clothes.....ok time for before pics....
My tiny laundry room
the "soak" pile on top of the dryer which is next to the coin jar which is pretty much empty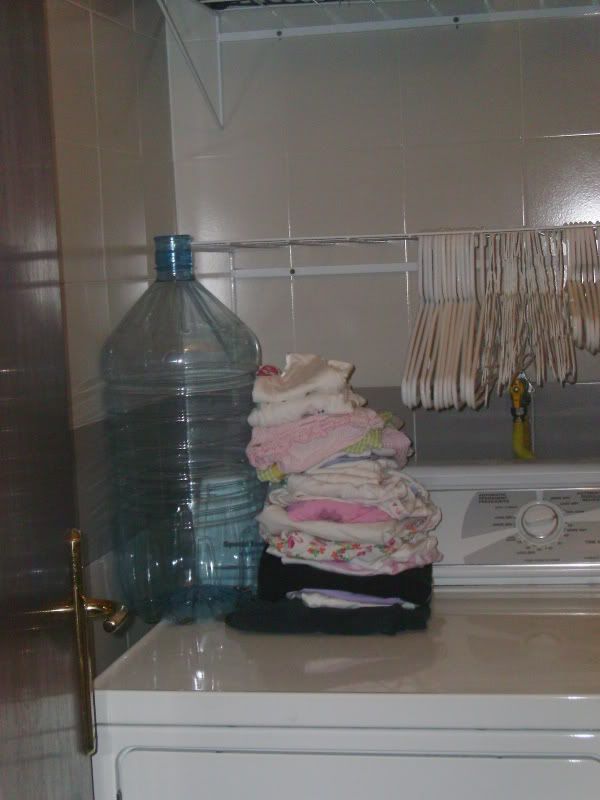 All of our hangers.....if they arent in use the they are in the laundry room....i dont like empty hangers in the closet.....there are a ton of kids hangers right now because I just put all the summer clothes in storage...and I havent finished the new baby's closet
my 3 bin clothes sorter....a place for light darks and whites.....I LOVE this thing. No laundry room should be without one.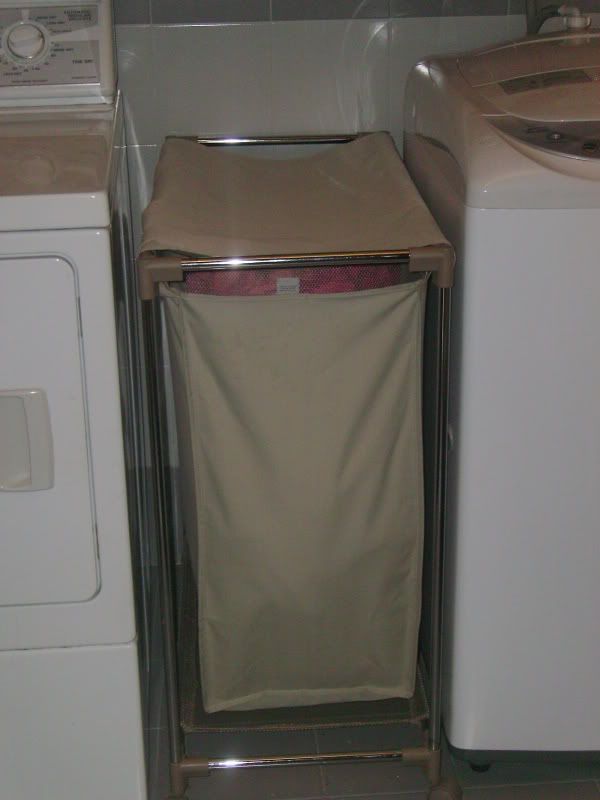 my milk crates that I grabed out of the trash....=) they hold extra guest towels, our beach towels, cleaning rags, and some laundry essentials.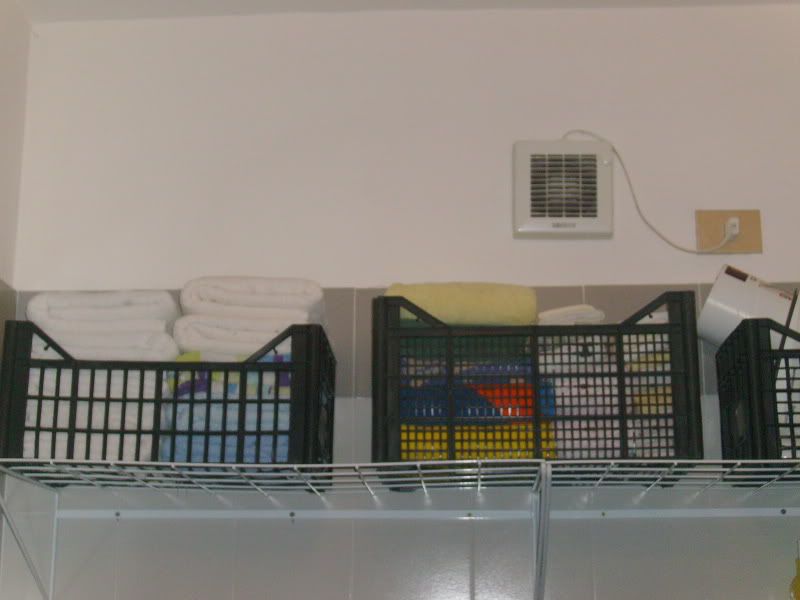 laundry soap and the 3rd crate...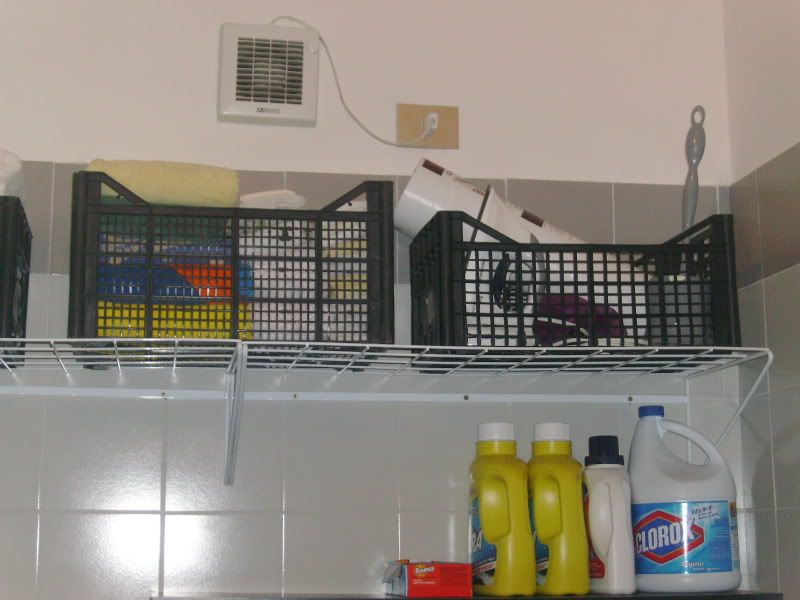 I also have a small garbage can that is behind my laundry room door...but im pretty sure you all know what a garbage can looks like. I would like to decorate the laundry room a little since I spend a good amount of time in there, I would also like to organize that 3rd crate because it looks pretty messy. I need to figure out what to do with the coin jar and I need to find a place to hide the "soak" pile until im ready to actually soak it. I like the hangers where they are because they are easy to reach. I usually take the laundry straight from the dryer and put it on hangers then go hang it up in the right closet. I guess I just need it to look pretty now. Maybe I'll put a small CD player in there so I can listen to music while I fold/hang-up laundry. I dont know....it just needs something.....dont you agree? I see what changes I can make in a month and post some after pics when Im done......Wish me luck!